That quality Italian publication 'Terror' presents 'The Visitors' a horrifying tale of badly drawn alien invaders and ladies arses.

Enjoy (if that's the right word).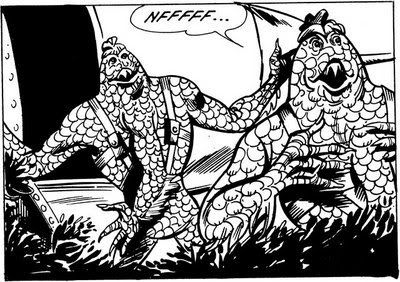 Our aliens friends arrive on
Earth for what looks like a picnic...
But not before destroying
some small bushes (the swines)...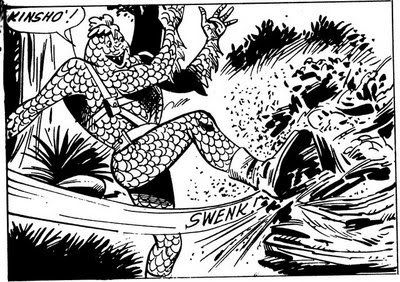 .
..and trashing an ant hill!
From nowhere they accost a hairy nippled lady
and plonk her down on
the ants destroyed home...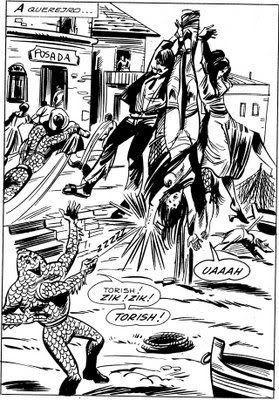 Arriving in the local village they tie
everyone up and zap them a bit.