Yum! (the noodles, obviously).
Ching-He Huang's fantastic new BBC show Chinese Food Made Easy is a fantastic feast of food delight, featuring as it does the yumsome chef re-imagining fave Chinese dishes for a modern age.
Born in Taiwan in 1978, Ching-He Huang is not only a top chef and television presenter but is also the managing director of her own food company, Fuge Ltd.
"Aaaah Tzu!" "Bless you!"
First appearing on UK screens in her hit show Ching's Kitchen, she has since appeared on such hit shows as Daily Cooks, Saturday Cooks and Great Food Live.
Her new book Chinese Food Made Easy, has recently been published to accompany the series.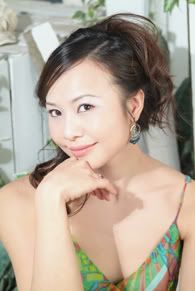 She is also very pretty.