It's that sad time of the month where we round up (not in a literal way of course) all those top chaps and chapesses that have shuffled off this mortal coil (not the 'pop' group) this last month...

Bobby Ash was known to millions of Canadian children as 'Uncle Bobby' (but not in a bad man way). Famous for his freaky mad professor hair and stylish suits, Bobby introduced the world to such characters as Bimbo The Birthday Clown and his 'human' pals including Alex the guitarist, Meredith Cutting the Singing Policeman, ventriloquist Cy Leonard and his magical brother Ron, Traffic Officer John (who gave the children tips about road safety), accordian superstar Nancy McCaig and art terrorist combo Barry McKay and Ruth Winkler (drawer of things and sculptor of plasticine models).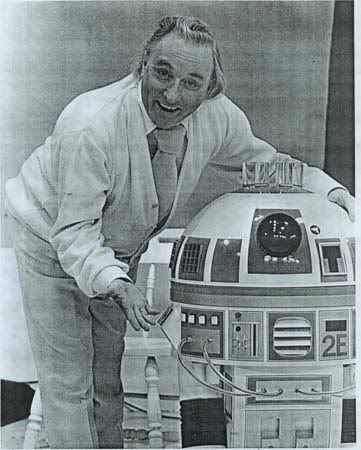 Canada's fave (none dodgy) uncle.
Theodore Maiman
inventor of the laser. Nuff said really.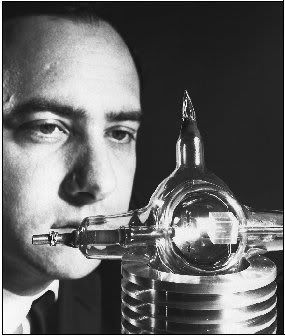 "One day, the director of Zombie Lake
will name himself after my invention!"
Wally Schirra
one of the original 'Mercury Seven' and later Gemini and Apollo astronauts. He did indeed prove he had the right stuff.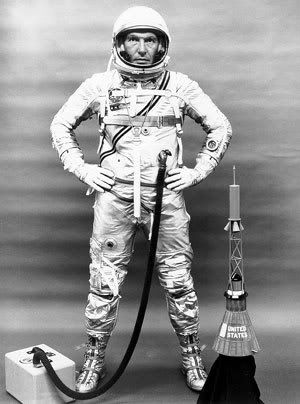 Impressive but he'll never
fit in that capsule tho'.

Ben Weisman
Writer and musician, most famous for writing over 60 songs with Elvis Presley, including Wooden Heart and Follow That Dream and scoring the Ed Wood lost classic Crossroads at Lerado for its DVD release in 1995.


The King and I (son).

Shinsuke Achiha

former actor and one of the stars of
Tsuburaya Productions' classic television series ULTRA SEVEN (Urutora Sebun). He played Soga, the expert marksman of the Ultra Garrison who each week fought alongside Ultra Seven and his alter ego Dan Moroboshi (Koji Moritsugu).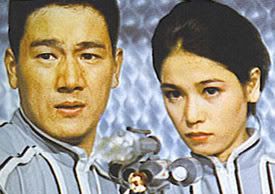 Ultraseven: don't leave me hanging.

Tony Bastable original host of ITV's punk rock style answer to Blue Peter, Magpie alongside sexy Susan Stranks and 'straight' Pete Brady. He went on to become a high flying TV producer. but returned to host The Money Programme.


"What we need is blood,
breasts and stock footage!"