It's the start of a new month so let's take our regular look at who's died and who's fried over the last four weeks.

January saw the deaths (in a non Final Destination way hopefully) of John H. Freeman, lead animator for Disney and Marvel Studios on such projects as "Fantasia," "Lady And The Tramp," "Peter Pan," "My Little Pony 'n Friends" "G.I. Joe," and "Transformers" , television producer David (Police Story and Police Woman) Gerber as well as French comic artist Gilbert Gascard best known for his work featured in the Tintin magazine, most notably the long-running series Ric Hochet and Chick Bill. Also from the Tintin mag, Hergé collaborator Jacques Martin pencilled his last as did Scottish artist 'Bill Ritchie'.


Staying in the world of the wee comic books, Aircel Comics boss Barry Blair, artist and writer and publisher of titles such as Samurai, Elflord, Dragonforce, and Men in Black drew his last (breath) whilst top Romanian comedy actor Aurelian-Antonio Tecuceanu (AKA Toni) caused widespread panic after dying of swine flu leaving former teen temptress and schoolgirl shagger of Errol (horse cock) Flynn, Beverly Elaine Aadland to quietly pass away without any scandal.
Gumby creator (and the man behind the fantastic Lutheran Church funded Davey and Goliath animation) Arthur "Art" Clokey animated his final frame whilst mystery author (and creator of the Father Dowling Mysteries) Ralph McInerny finally solved life's biggest mystery....that of live after death.
The world of breasts saw pouting pneumatic Playboy babe Paula Sladewski found dead in a bin (no evidence of bumming or the presence of Danny John Jules have been found) alongside (not literally mind you) Juliet Anderson (AKA Aunt Peg) the American pornographic actress and adult movie producer, relationship counsellor and author.
From the world of popular music, Brian "Damage" Keats, former drummer with The Misfits died (of death) and the world of spooky cinema lost Poltergeist's eccentric medium Tangina Barrons herself Zelda Rubinstein who finally went into the light.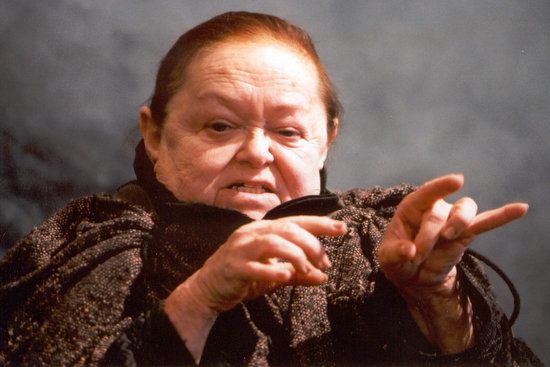 Lastly (but by no means leastly) January saw the death of mangaka Keiko Tobe, creator of With The Light, a manga dealing with autism, one of the first manga's to deal with disability in Japan.