More shlock from our Italian comic cousins with this scary school based tale of terror.

Enjoy!


Yup it looks like an everyday
story of radio-controlled,
pink pants based violence!
Good stuff!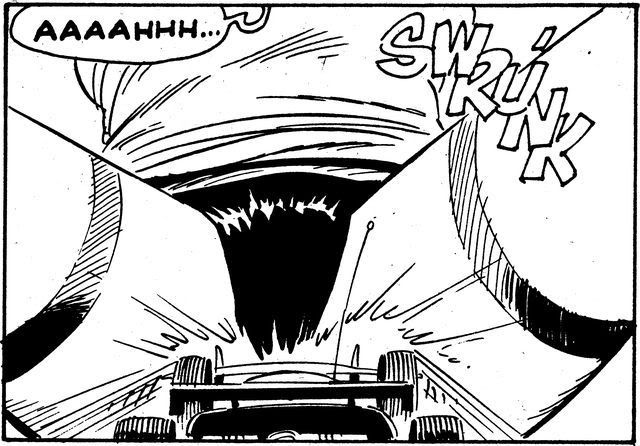 Ms. Hardaker has been pulled into the headmistresses
office due to the fact that her
class are bottom of the league tables.
Again.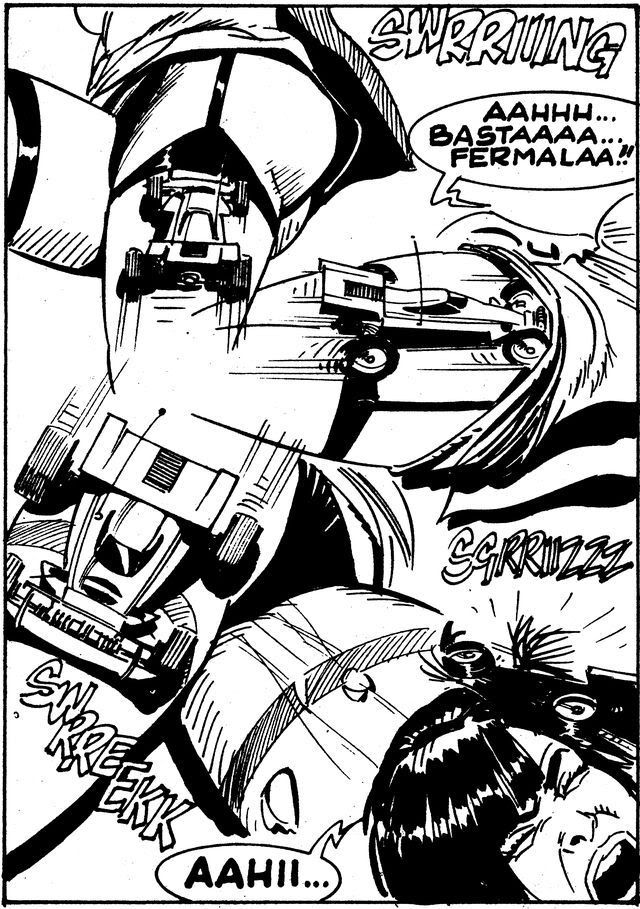 Using a form of punishment not sanctioned by the
N.U.T. the head decides to tear her
pants and sussies with a toy car.
...
...before beating her to buggery with a belt.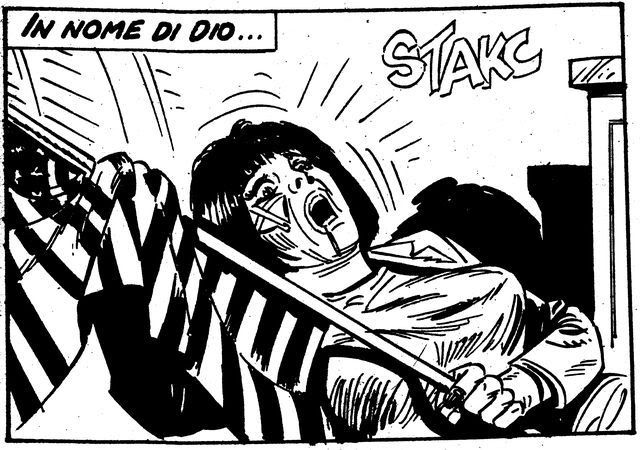 But Ms. Hardaker has had enough...
the sight of the good ol' stars and stripes
gives her a burst of super strength...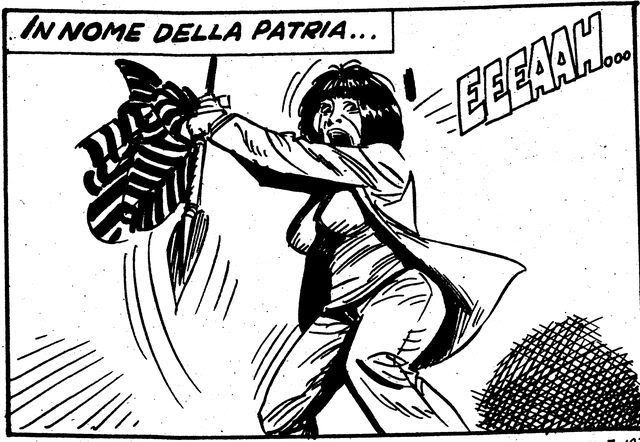 Raising the flag like a veteran of
Iwo Jima she screams in defiance...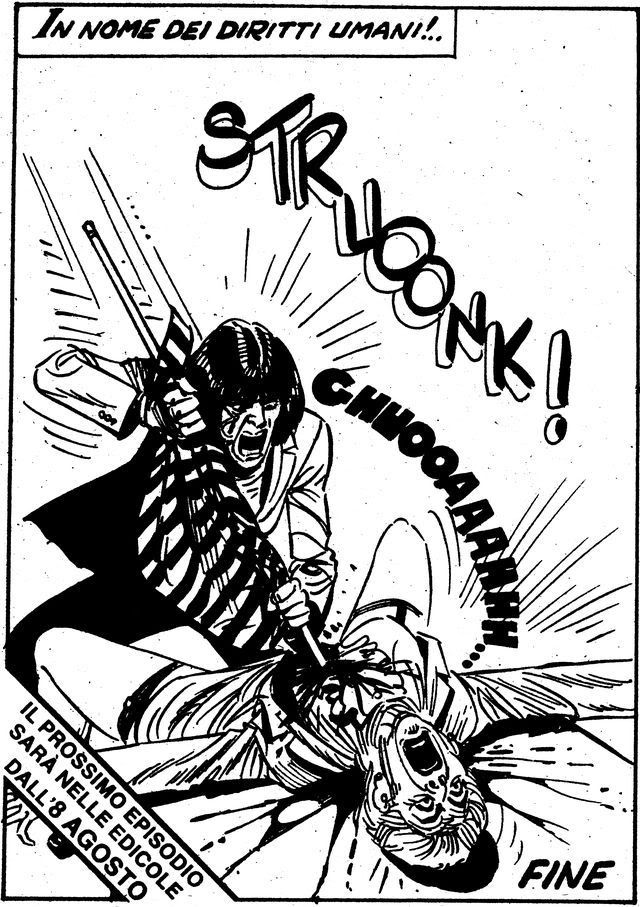 Before stabbing her tormentor thru' the heart.
The end.