It was quality not quantity last month with some fantastic folk heading out to the undiscovered country...


Velma Wayne Dawson, creator of the fantastic Howdy Doody puppet died aged 94, she build the first of her famous marionettes in 1948 and continued to build them until the show ended in 1960.


Velma (possibly not the same one).

The one true Ms. Moneypenny (and voice of Stingray's Atlanta Shore, my first crush) Lois Maxwell also passed away aged 80.

Making her first appearance in Dr. No alongside Sean Connery, whom she famously upset by appearing (alongside 'M' actor Bernard Lee) in the 1967 Italian made Bond spoof Operation Kid Brother with his (less leathery balled) Brother Neil and was almost sacked in 1971 for demanding a pay rise. Lois proved as indestructable as the eponymous spy himself tho' continuing her flirtatious repartee with three Bond's in two decades, her final appearance being in A View To a Kill.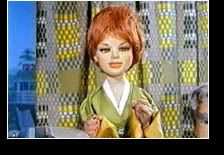 The sexiest puppet EVER. Fact.

Actor/producer Karl Hardman shuffled off to the zombie besieged farmhouse in the sky aged 80. Most famous for producing (and starring in, as bigoted bad guy Harry Cooper) Night of The Living Dead. Even before Night Hardman was already a big name in Pittsburgh for his longtime work on the early morning, highly-rated Cordic and Company which ran from 1954-1965 which featured the wacky Cordic hosting an early version of the mad morning style of radio programming. Hardman contributing such characters as Louie the Garbageman, Roquefort Q. LaFarge and Mr. Murchison.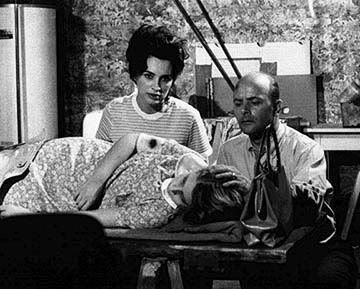 Harry Cooper: Badness not shown.


Wolverhampton Wanderers legend Norman Deeley also passed away aged 73 at his home in Walsall last month. Famously helping the team with the FA Cup in 1960 and winning two caps for England, he retired to run a community centre in his home town in 1974.