After a nice peaceful lull in British censorship (Ex-DPP banned list films getting released uncut, no moral outrage...almost normal i guess) it's back on the agenda with the BBFC banning a 'violent' video game (the first one in over a decade).
Oh dear.


Just looking at this screencap can make you a killer.

Reported over on auntie Beeb it appears that:


The video game

Manhunt 2

was rejected for its

"unrelenting focus on stalking and brutal slaying"

, according to a British Board of Film Classification spokesperson.
It means the Manhunt sequel cannot be legally supplied anywhere in the UK.
Rockstar Games the designers of Manhunt 2 have six weeks to submit an appeal.
The last game to be refused classification was Carmageddon in 1997. That decision was overturned on appeal.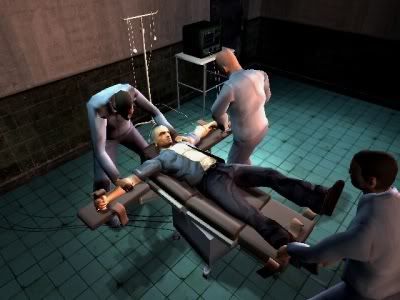 And this one as well.
David Cooke, director of the BBFC, said: "Manhunt 2 is distinguishable from recent high-end video games by its unremitting bleakness and callousness of tone and there is sustained and cumulative casual sadism in the way in which these killings are committed, and encouraged, in the game."
The original Manhunt game caused huge controversy amongst our moral protectors and those who hadn't played it upon it's release and was blamed for the murder of Stefan Pakeerah. who was stabbed and beaten to death in Leicester in February 2004. Although Police said robbery was the motive behind the attack on Stefan, his parents believe the killer, Warren LeBlanc, 17, was inspired by the game, much in the same way Rambo was to blame for the Hungerford killings even tho' Michael Ryan didn't own a video recorder.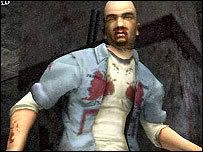 Artists impression of someone
who has played the game.

Stefan's mother has branded the gaming industry "morally irresponsible".
"We have been campaigning against these games for a long time and the BBFC made the right decision," she said.
Manhunt's maker Rockstar North has always insisted its games are geared towards mature audiences and are marketed responsibly.

Leicester MP and professional band wagon jumper Keith Vaz, who campaigned with the family against the original version of Manhunt, praised the decision to ban Manhunt 2.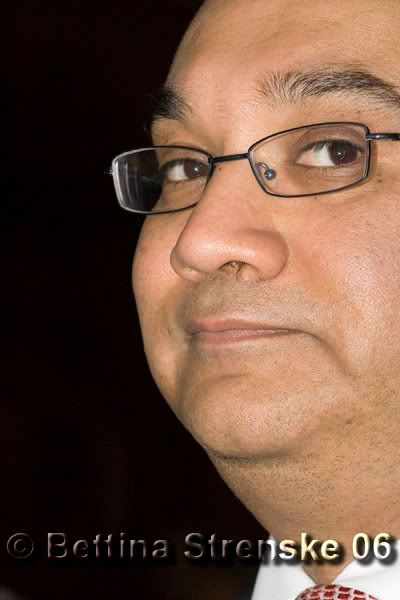 Vaz: Smug bandwagon jumper
(kids with cancer for a good photo
opportunity not shown).


He said: "This is an excellent decision by the British Board of Film Classification, showing that game publishers cannot expect to get interactive games where players take the part of killers engaged in 'casual sadism' and murder."

Strangely he never mentioned social inadequacies and care, lack of support amongst communities or unemployment etc. for any of societies ills.

Good job he's found that it's really video games and films to blame for all of the countries problems. He deserves a medal.