After months of research that would put Indiana Jones to shame I've finally found information on the ultimate Cbeebies star.....you may know her as the (non) bearded librarian in Story Makers or the voice of Jelly in the same show...but true fans know her as.....

Aliex Yuill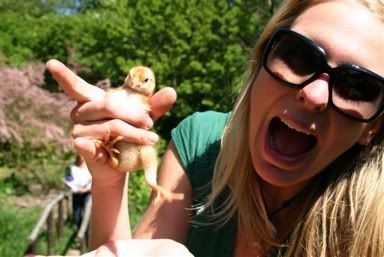 "Quiet in the library or the ickle chick gets it!"
The stunning, intelligent (and stunningly intelligent) multi talented true star of Cbeebies has worked in many fields of television production. From her humble beginnings as a runner on the Vanessa show to the puppeteer/voice of dipsy Jelly on the hit library based TeeVee show The Story Makers via chaperoning Sir Bobbie Charlton at the ITV show Music Hall of Fame, Aliex is a consummate professional, bringing an unbridled realism to her role as 'hot librarian' taking what could be seen as a mere walk-on character and making her a living breathing flesh and blood creation, her hopes, dreams and fears visible to the audience thru' the simple yet effective use of her eyes and the phrase
"That's home time everyone!"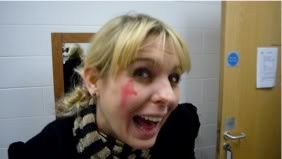 The mark of Mr. Tumble.


When not acting, directing, producing or presenting, Aliex loves nothing better than relaxing to the sound of her brother James' 'folktronica' sound (his second album is out now) and, showing a real caring side not usually seen in so-called 'celebrities' has taken time out to teach in Ghana at a small village school on the outskirts of Cape Coast.